It's official! Tickets are on sale for our October event!
Come join us as we journey upstate to scenic Columbia County NY to forage fungi, then relax over cocktails as a mycologist helps identify our finds. Identification is followed by an extravagant mushroom feast. After supper we'll sip moonshine around the campfire and regale each other with fairy and ghost stories.*
Next morning we row to a tiny private island to enjoy a picnic of seasonal goodies and make mushroom spore prints from the specimens we've collected.
Tickets $125
(includes foraging walk, cocktails, supper, brunch and print workshop)
click below to buy tickets!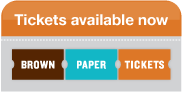 Maps and locations will be sent separately by email.
We're gathering a list of nearby campgrounds, Inns and B&B's and preparing a map of local orchards and farms you might enjoy visiting. Check back for updates.
* Fungi are one of the taxonomic kingdoms of species that enjoy life on this earth. Others include bacteria, plants, animals.... why not include fairies and ghosts too! That's what we'll be doing around our campfire. Bring your favorite story to share around the fire. We'll offer up a special toast if you can weave mushrooms into your tale!